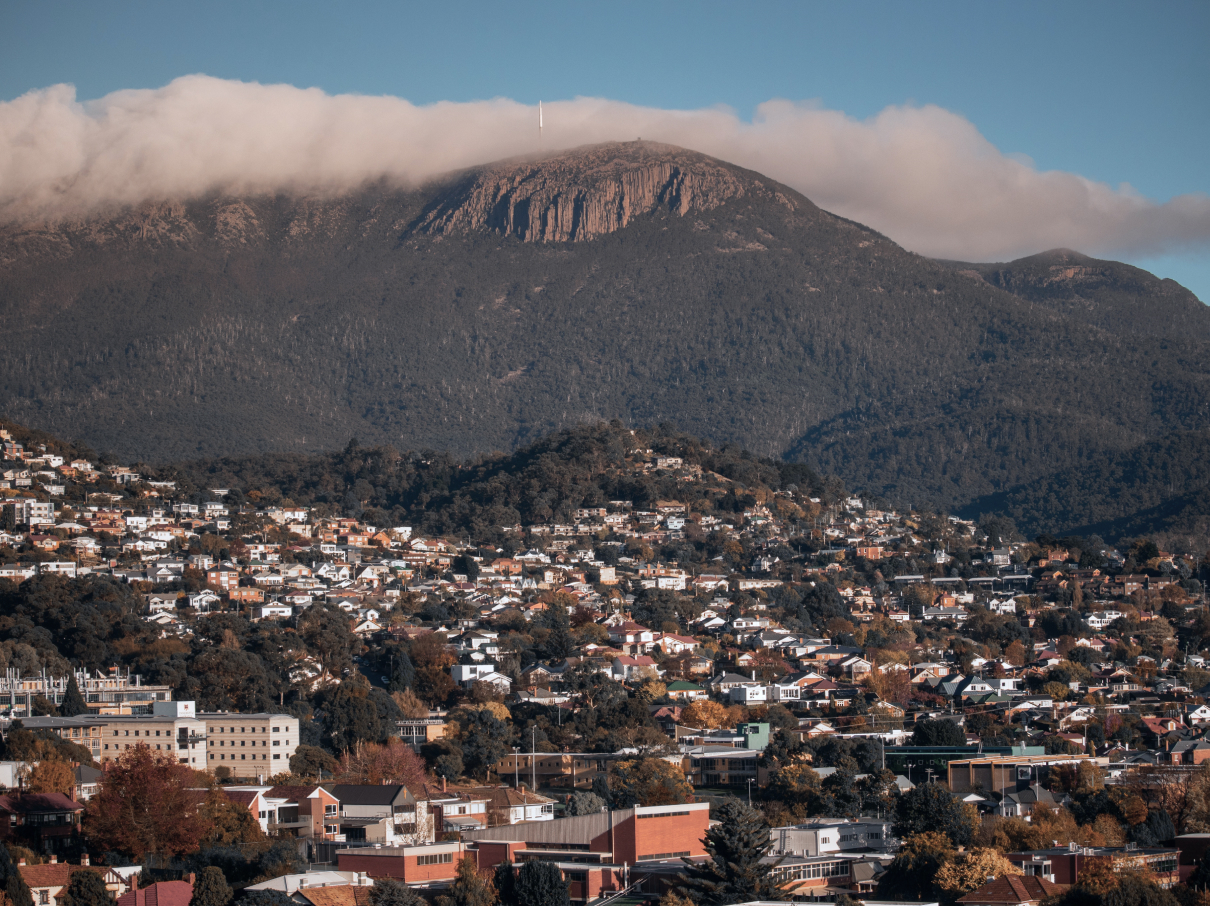 Several different factors go into quoting an insulation project. These include square footage, size of your home, what type of insulation material you require, location etc.

For most projects (usually residential), we should be able to provide a ballpark estimate over the phone. We typically require a site visit to provide a quote for complex projects.
Spray foam is our preferred insulation choice for most projects; however, we may recommend alternatives such as blow-in insulation or insulation batts for some jobs.
Yes! We service all of Tasmania including:

- Hobart
- Launceston
- Devonport
- Burnie
- Ulverstone
- Kingston

And everywhere in between.
Outstanding customer service and customer satisfaction is our utmost priority which is why all of our insulation jobs come with a 25-year warranty.
Yes. Unfortunately, there's a lot of misinformation online about spray foam safety. Most of this can be chalked up to failed DIY jobs and poor-quality foam and equipment, which can damage your home and risk your safety. If you would like to find out more information about spray foam and its safety, visit this link here.
R-value is a unit of measurement that indicates a substance's thermal resistance. Generally speaking, a higher value indicates that the substance is a better insulator, however, a range of other factors come into play, such as if it provides an air-tight seal, thickness etc.
It's important to have your insulation checked once installed. Generally speaking, it's good practice to have your home's insulation assessed every ten years to ensure it's working as it should.
Installing your own insulation is definitely not recommended. By law, you need to have your home first assessed by a Licenced Electrician to ensure your insulation isn't risking overheating of electrical elements and causing a potential house fire. DIY spray foam jobs can also lead to damage to building elements.
Not at all. With every project we complete, your home or workspace will be left clean and mess-free once we finish the job.
The Energy Saver Loan Scheme is an initiative by the Tasmanian Government that aims to help Tasmanians minimise their carbon footprint by giving them access to a 0% interest loan of up to $10,000. They've partnered with Brighte to ensure approved vendors are vetted and capable of providing a solution that can reduce your energy bills. 

For more information on the Energy Saver Loan Scheme, please see here.
Australians produce about 15 tons of CO2/year. This level of emissions is unsustainable if we want to leave a clean future for generations to come. The Tasmanian Government is looking to maintain net zero greenhouse gas emissions, or lower over the next decade and reducing energy consumption through insulation will be vital in achieving targets. As an added benefit of the scheme, Tasmanians can enjoy lower energy bills and improved comfort.
As a partner of the Tasmanian Government, Brighte's mission is to make sustainability affordable and accessible. They offer an impressive network of vetted vendors who know how to help you reduce your carbon footprint with innovative upgrades.

Click here if you'd like to learn more about Brighte and its mission to make sustainability affordable and accessible.
To find out if you're eligible, click the link here and scroll down to "Step 1: Test Your Eligibility" where you'll find clear guidelines to determine if you're eligible for a loan.
Once you've checked your eligibility and confirmed you meet the criteria, you can apply by "Getting a Quote", and we'll help walk you through the process. You can also find more information on our website here which includes a step-by-step process on how to apply through Spray Foam Insulation Tasmania.
The Climate Council's 2022 report states the potential savings from insulation could be massive. Any home built before 2003 in Hobart is poorly energy efficient and losing almost $1,300/year without a proper insulation solution.
In most instances, every home can benefit from spray foam insulation; however, there's a range of factors that come into play when assessing suitability. Once our team has completed a thermal inspection of your home, we can let you know if spray foam is the best option for you.
Depending on where the foam is applied, spray foam can improve indoor air quality by creating a vapour barrier and regulating internal humidity levels. This can reduce the instance of mould growth and enhance the quality of air.
100%. Spray foam forms an airtight seal that completely blocks draughts from entering via your underfloor or walls, making it especially suitable for cold and draughty homes.
That's no problem. All of our projects start with a thermal assessment so we can provide you with a holistic solution that will get you the best possible results; then it's up to you to decide. We are more than happy to only address a specific section of your home, depending on your needs and budget.
Once we've completed the job, we run a second thermal assessment to confirm all draught spots and problematic areas have been fully addressed.
Leave that to us. Every home is different, and a range of essential factors come into play. Once we've completed a site visit, we'll suggest an option we know will get you the results you need to improve your home's energy efficiency and comfort.
There's a range of amazing benefits that come with insulating your commercial space with spray foam. These include:

- Reduced energy bills
- Improve the comfort of your employees
- Lower CO2 emissions
- Improved strength of building elements
- Increasing the longevity of your workspace
- Weather proofing
- Pest control
- Mould resistance
Every project is different, and the length of time can differ on a case-by-case basis. Typically, once we've performed a thermal assessment on your space, we'll have a better idea of the length of time to completion. For most projects, we're able to complete your insulation solution within a day.
Very minimally. Most projects are completed within a day and you should be able to resume typical business operations the next day.
We've completed a range of commercial projects, including SALCO Live Lobster Farm, Bass Strait Removals and more. To see a few commercial projects our team has completed, visit our project page.
Yes. Insulation provides your employees with a thermally stable, clean, pest-free environment.
Insulation has been shown to drastically reduce heating and cooling energy costs which is a major contributor to carbon emissions. Improving your business's insulation means reducing energy usage, equaling lower emissions.