Castle Forbes Bay, Tasmania
MWP is an industry leader in plastic welding, Australia-wide. They needed a lightweight solution to fill their marina pontoon floats without affecting the buoyancy. The floats are pre-manufactured, so it was important we chose the right type of spray foam to ensure buoyancy was maintained.
Our team opted for UrePac 33 45, a lightweight, pour foam that's specifically designed to preserve marine buoyancy. The Spray Foam Insulation Tasmania team was able to evenly fill MWP's floats with minimal invasion, while still retaining buoyancy.
The Process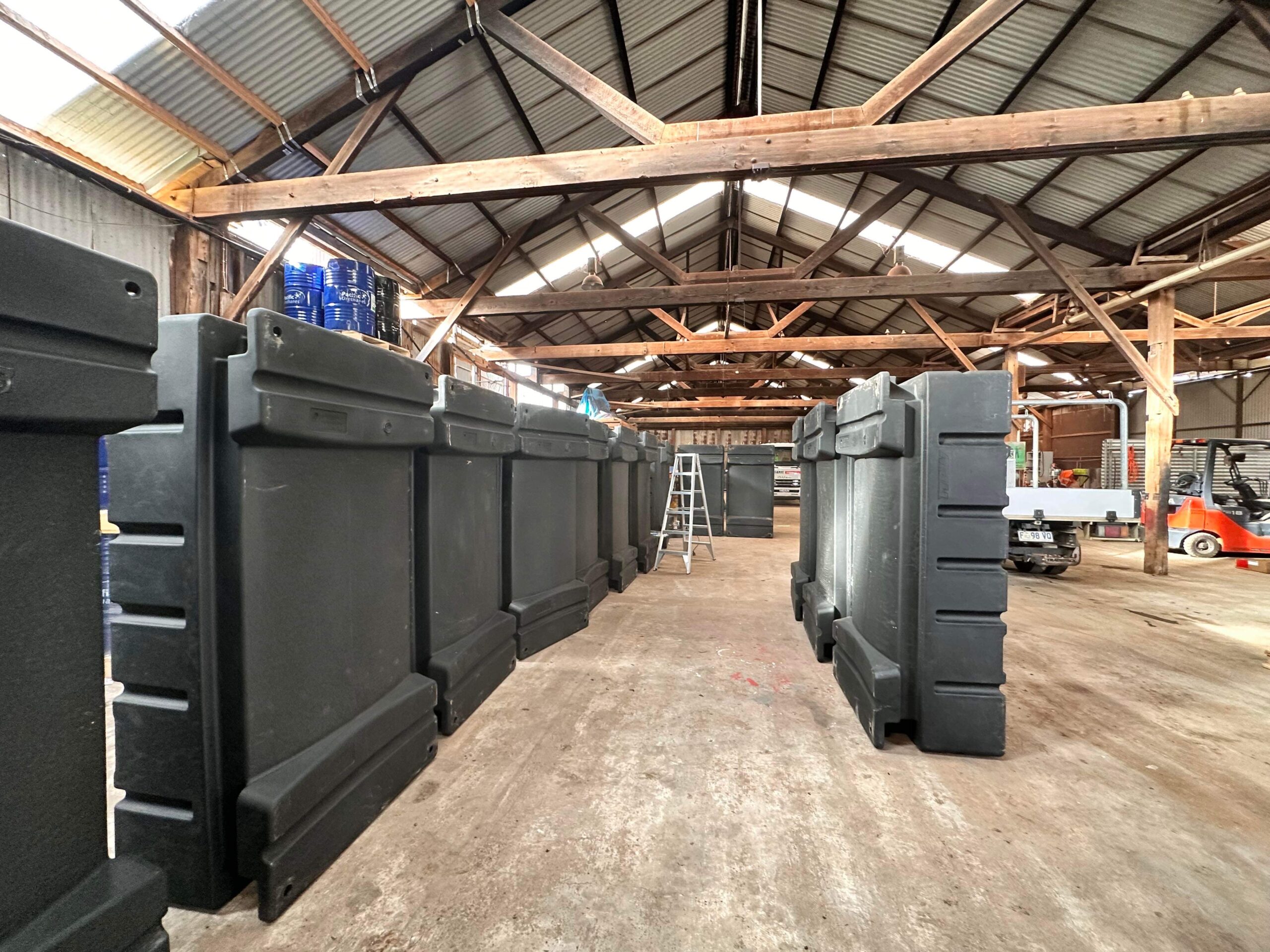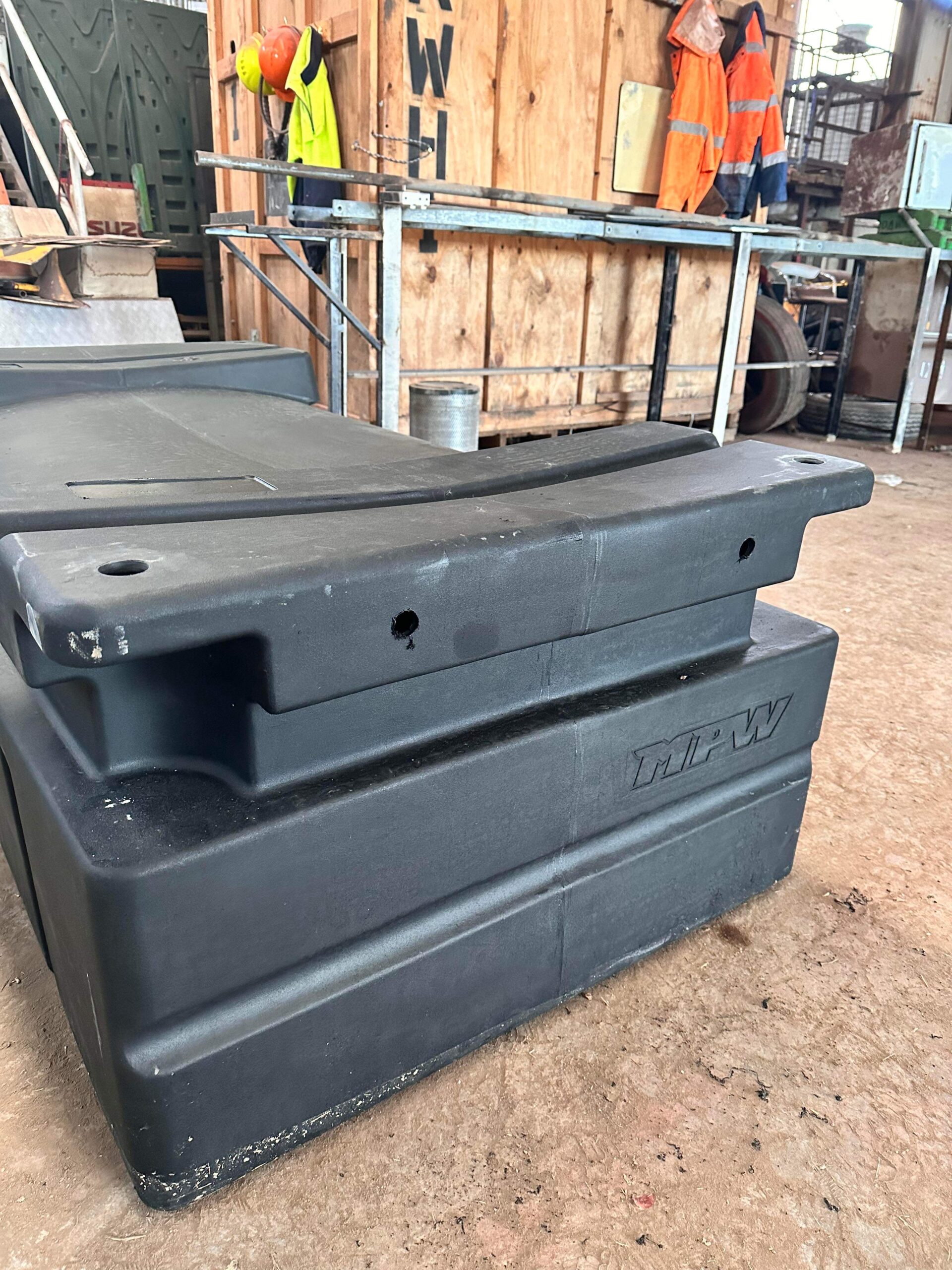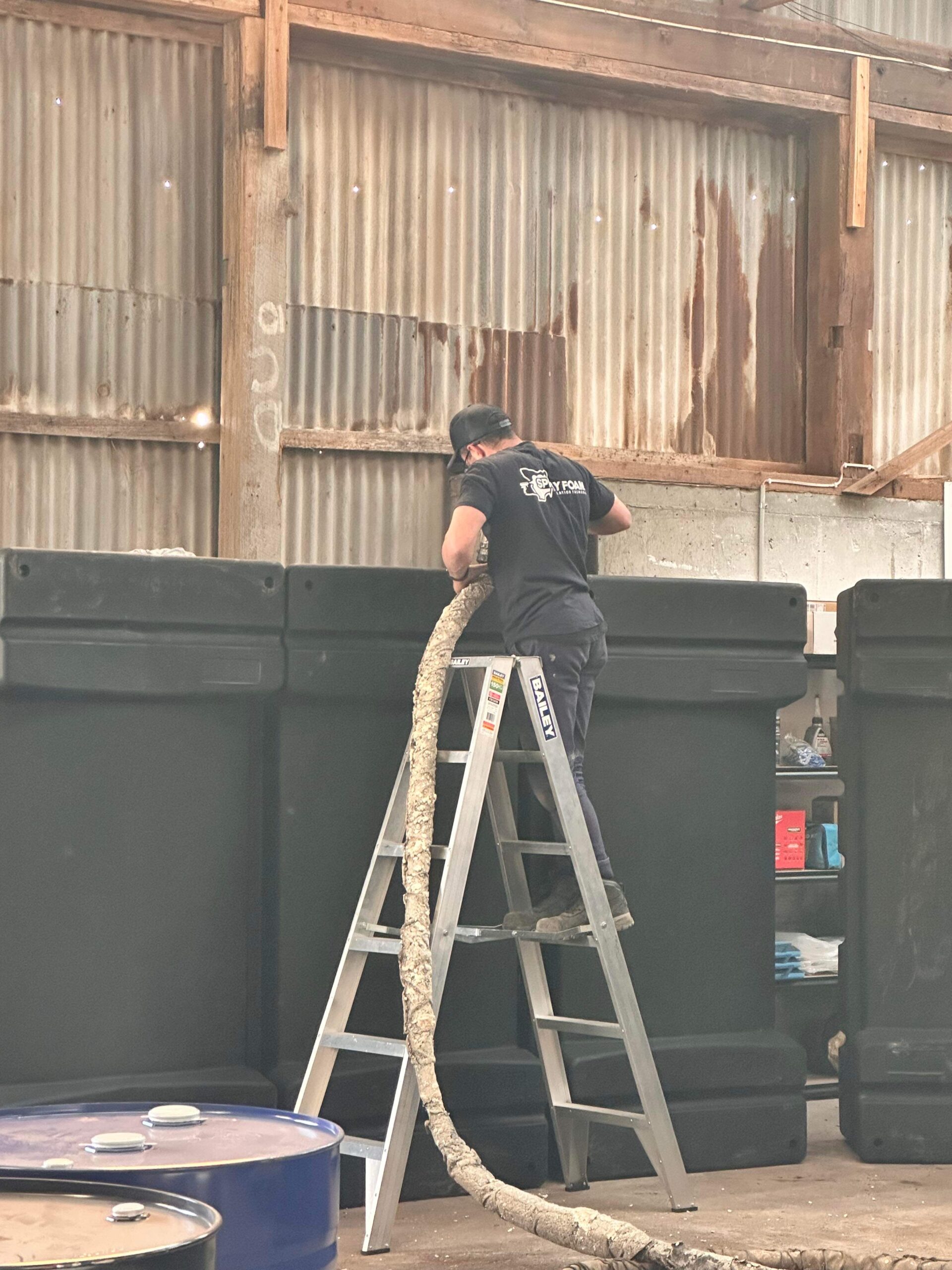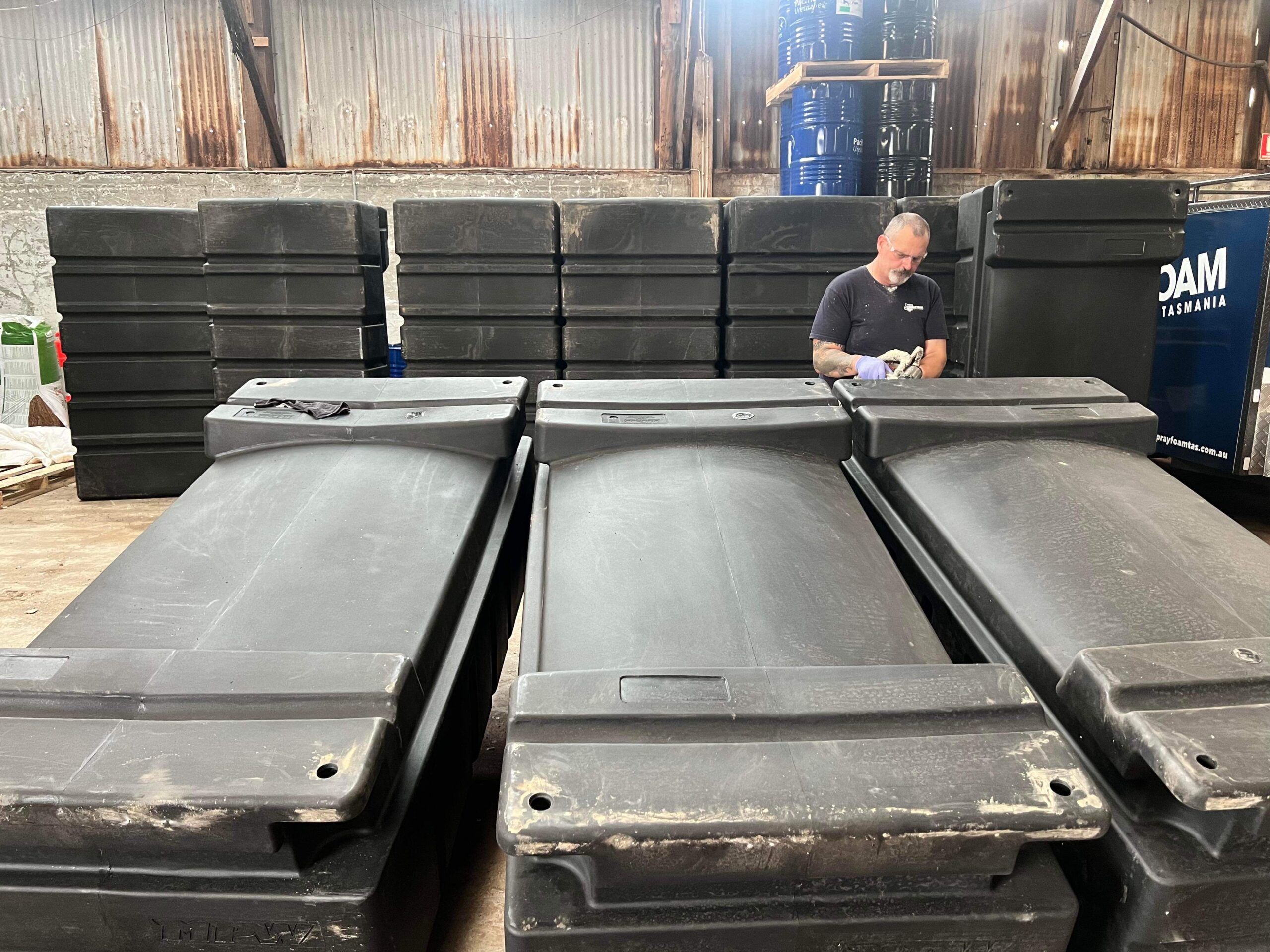 .